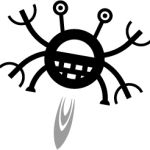 We are here to help businesses with technology.  So no matter whether you are big or small, know what you want or need some guidance we're here to talk through what your options could be.
Have a look below at the kinds of different things we do with different types of business.  Obviously every business is unique and our skill is working with you to deliver the perfect solution to your specific problem so if you think you'd like to talk through your challenges then give us a call and we will do our best to help…
SME / Startup
SME / Startup
Bespoke Development, Mobile Development, System Integration, Hosting, System Support
Government Orgs.
Government Orgs.
Bespoke Development, Accessible CMS Development, Mobile Development, Secure Hosting, webSNAPS Data Presentation, Legacy Application Support
Large Business
Large Business
Bespoke Development, Legacy Application Support, Database Management, Mobile Development, webSNAPS Data Presentation
Sports Clubs
Sports Clubs
PlayerPro Academy - academy data management, PlayerPro Medical - medical records for professional players, PlayerPro Contracts - professional sport contracts and payment calculations, Bespoke Development, System Integration, Mobile Development
Agencies
Agencies
Full white-label development services, CMS Build, HTML Build, Bespoke Development, Application Support, Mobile Development, Hosting, Asset Management
We've done lots of different work for lots of different customers, some who don't mind us showing off about it and some who do.  Here are some examples of some of that work, but for a more complete picture of what we do come and talk to us…