We Are Co-operative Web
System development and application support
WE ARE DEVELOPERS.
We work with everything from legacy technology to the latest cutting edge tech, to build the best possible solution for every situation.
WE ARE HERE TO HELP YOU.
Come in for a coffee and a chat and we'll try our best to make sure you leave armed with the right information for a solution tailored for you.
WE ARE CO-OPERATIVE.
We are a workers' co-operative, owned and run by the members who work here and care passionately about our clients, our impact and our community.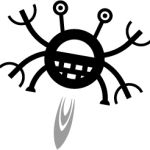 We are here to help businesses with technology.  So no matter whether you are big or small, know what you want or need some guidance we're here to talk through what your options could be.
Have a look below at the kinds of different things we do with different types of business.  Obviously every business is unique and our skill is working with you to deliver the perfect solution to your specific problem so if you think you'd like to talk through your challenges then give us a call and we will do our best to help…
SME / Startup
SME / Startup
Bespoke Development, Mobile Development, System Integration, Hosting, System Support
Government Orgs.
Government Orgs.
Bespoke Development, Accessible CMS Development, Mobile Development, Secure Hosting, webSNAPS Data Presentation, Legacy Application Support
Large Business
Large Business
Bespoke Development, Legacy Application Support, Database Management, Mobile Development, webSNAPS Data Presentation
Sports Clubs
Sports Clubs
PlayerPro Academy - academy data management, PlayerPro Medical - medical records for professional players, PlayerPro Contracts - professional sport contracts and payment calculations, Bespoke Development, System Integration, Mobile Development
Agencies
Agencies
Full white-label development services, CMS Build, HTML Build, Bespoke Development, Application Support, Mobile Development, Hosting, Asset Management
Some Co-operative Web Facts
Our Team
We're a constantly growing team. Here are some of our members...
Nick Greenhill
Director
One of the few 'non-techies' at Co-operative Web, Nick looks after everything from the Operational side of the business, to Sales and the Strategy of the Co-op.
James Timbrell
Technical Architect
James is our head open source geek. He architects all of our open source solutions.
James Corkhill
Senior Developer
James is one of our senior developers and has been with the company over 10 years. He develops Wordpress and open source based solutions.
We have a wide range of clients across multiple sectors, including…
We use a wide variety of technologies to build our solutions, some of which are below.
Don't see what you're looking for? Chances are we can still help – just give us a call.
We have enjoyed working with Co-operative Web for many years, their attention to detail and level of professionalism in the support they provide is unbeatable. They have worked with us on various technologies across multiple projects, providing excellent consultancy and expertise - always ready, willing and able to help us handle a challenge!
Paul Ebsworth, BNP Paribas Real Estate (Head of Business Systems)
They are simply brilliant at everything!
Susanna Westwood, Emergeination (CEO)

Come and work for us
We're always on the lookout for talented developers who want to get involved in interesting, challenging projects and work in a fun, ethical and co-operative environment.
We like to choose the right tool for the job, but some of the tech we use at the moment is: ReactJS, React Native, VueJS, NodeJS, PHP, Yii2/Laravel, WordPress, MySQL, Azure, Microsoft .NET, MS SQL Server, Java, Oracle, Ansible, Docker, AWS and the list goes on. If any of these float your boat then get in touch.