Hello and welcome to Co-operative Web!
We build software, websites, apps & applications.
WE ARE DEVELOPERS.
We build systems, web applications, mobile apps and content managed solutions in PHP, Java and .NET technologies.  We work with everything from legacy technology to the latest cutting edge tech, always building the best possible solution for every situation.
WE ARE HERE TO HELP YOU.
Whether you understand the technology and just want to talk geek with us, or have no idea and need someone to speak plain English to help you through the dizzying array of choices we're here to help you.  Come in for a coffee and a chat and we'll try our best to make sure you leave armed with the best information on the best solution tailored for you.
WE ARE CO-OPERATIVE.
We are a different kind of company, one with an ethical view of the world.  We are a workers' co-operative, owned and run by the people who work here and care passionately about our clients, our impact and our community.
OVERVIEW
Co-operative Web was set up in 2006 with the vision of being a better company, one that delivered great solutions while being fair to both customers and workers.
Our main focus is developing solutions.  Basically, we're geeks for hire…  We love technology and our passion is finding ways to apply technology to real world problems.  It could be how to manage the data on the future stars of a football club or combining details on all incidents of injury involving water in the UK, it could be delivering mobile experiences to conference goers or booking transfers from an airport to your resort destination, it could be building the pixel perfect website from your design or supporting your internal legacy application.  We've done all of this and much more, and we just want to get involved and help as much as we can.
We work with many different types of businesses, from large multi-national banks to small social enterprises, from start-up businesses to design agencies.  We work completely from scratch, amending and supporting existing solutions (even those not designed by us!) and we've also got a few products that we sell.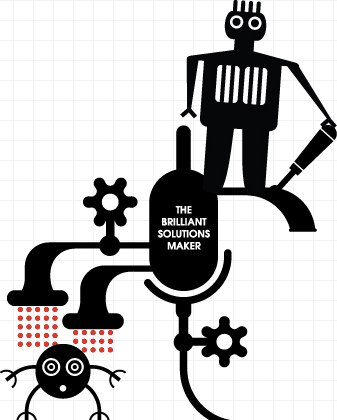 Standard Day at Co-operative Web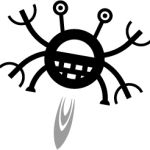 We are here to help businesses with technology.  So no matter whether you are big or small, know what you want or need some guidance we're here to talk through what your options could be.
Have a look below at the kinds of different things we do with different types of business.  Obviously every business is unique and our skill is working with you to deliver the perfect solution to your specific problem so if you think you'd like to talk through your challenges then give us a call and we will do our best to help…
SME / Startup
SME / Startup
Bespoke Development, Mobile Development, System Integration, Hosting, System Support
Government Orgs.
Government Orgs.
Bespoke Development, Accessible CMS Development, Mobile Development, Secure Hosting, webSNAPS Data Presentation, Legacy Application Support
Large Business
Large Business
Bespoke Development, Legacy Application Support, Database Management, Mobile Development, webSNAPS Data Presentation
Sports Clubs
Sports Clubs
PlayerPro Academy - academy data management, PlayerPro Medical - medical records for professional players, PlayerPro Contracts - professional sport contracts and payment calculations, Bespoke Development, System Integration, Mobile Development
Agencies
Agencies
Full white-label development services, CMS Build, HTML Build, Bespoke Development, Application Support, Mobile Development, Hosting, Asset Management
Some Co-operative Web Facts
Our Team
We're a constantly growing team. Here are some of the key members...
Nick Greenhill
Operations Director
Nick is the guy responsible for making sure everything is delivered at the right time and keeping all of our developers happy. Coffee helps!
James Timbrell
Technical Architect
James is our head open source geek. He architects all of our solutions.
Mike Bylett
Client Support Manager
Mike manages one of the largest teams in Co-operative Web dealing with some of our biggest clients. Basically he's a very busy man!
David Packett
Dave looks after the day-to-day management of our customer accounts, office and operational requirements – keeping everything running smoothly.
We've done lots of different work for lots of different customers, some who don't mind us showing off about it and some who do.  Here are some examples of some of that work, but for a more complete picture of what we do come and talk to us…

I have worked with Co-operative Web for many years and have always found that they approach situations calmly, confidently and professionally. They have worked on development projects, provided consultancy, and support functions, always to the highest standards.
Anthony Shama, BNP Paribas (Development Manager)
They are simply brilliant at everything!
Susanna Westwood, Emergeination (CEO)

Come and work for us
We love Geeks.
We're always on the lookout for talented developers who want to get involved in interesting, challenging projects and work in a fun, ethical and co-operative environment.
We love all kinds of tech including; AngularJS, KnockoutJS, NodeJS, PHP (Yii2 mainly), WordPress, MySQL, SQL Server, Oracle, JAVA, jQuery, Ionic, Cordova, C#, .NET, Puppet, HTML5, CSS3 plus more. If any of this floats your boat then we'd love to hear from you.